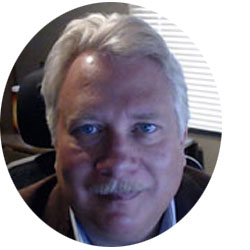 The I-69 Trade Corridor Region and Michigan Small Business Development Center is hosting a series of workshops designed to help Flint area business. We were hired to train on Google SEO strategies. Our workshop will be held at the Oak Business Center on July 19th from 1pm until 3pm. Space is limited, so we decided to offer a way for more to get involved and learn.
Our initial proposal to the MSBDC was for a six week course. They decided to start with a 90 minute work shop: Targeting Google Page 1. Our moderator for the event will by our own Michael J Thorp with presentations by myself and our SEO Manager, Jeff Dennings. We have a lot to share and will be providing online resources to those in attendance. To keep the training and learning going, we offer the SEO Club.
If you are content to hire an SEO Consulting Company to manage your web presence, then don't read any more. You can contact us for a competitive quote at sales@escmi.com though!
Like to be in control, read on!
If you know enough about Search Engine Optimization to know that you don't know enough.
If it is hard to find the time to dig in and learn.
Then the SEO Club is for you!
The SEO Club provides consistent coaching and support to get your website to where it needs to be! If you have the desire to take control of this area of your marketing, let us help you learn how. The group meetings provide the consistent discipline to tackle this project.
Want help with Google SEO?
Training or Implementation is available!